Information on Conferencing
Our Office configured with your requirements in mind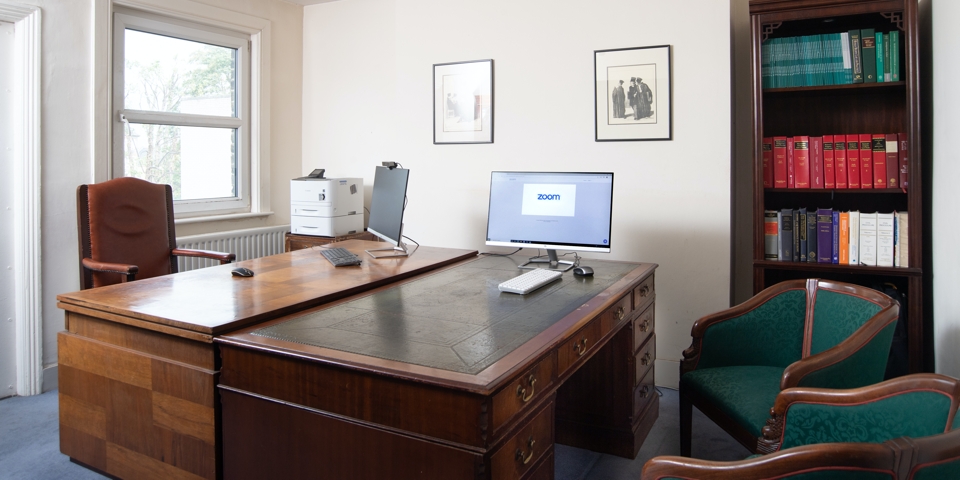 In 1994 the Immigration Rules ran to some 80 pages. By July 2021 they had run to some 1324 pages , with as many different versions of the Rules as there had been months in the year.
"the speed with which the law, practice and policy change in this field is such that litigants must feel they are in an absolute whirlwind" — DP (United States of America) v Secretary of State for the Home Department [2012] EWCA Civ 365, para 14 Longmore LJ
The emphasis of what you need to obtain from your legal consultation has shifted , from an authoritative explanation of principles to a careful examination of the detailed rules applicable amidst a mass of documentation.
You need to know the detail. So we have configured our office to be the best environment it could be for you.
Space to Work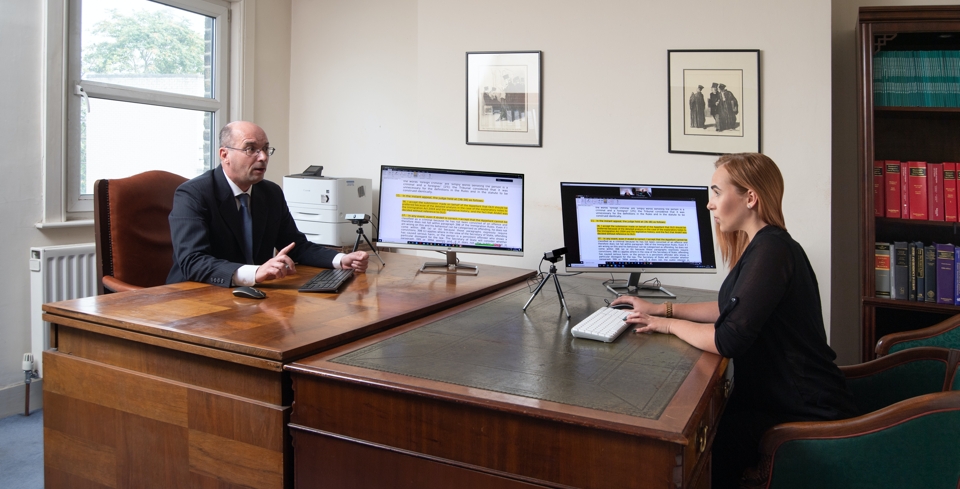 The rules are complex, ever changing and your documents might meet some of the requirements but not all.
Being able to follow the Immigration Rules is essential to submitting a successful application.
A careful scrutiny of the documents to be submitted is essential to ensuring that they meet the requirements.
You will have your own desk so that you can set out the physical documents that you have brought in.
Dedicated Computer Screens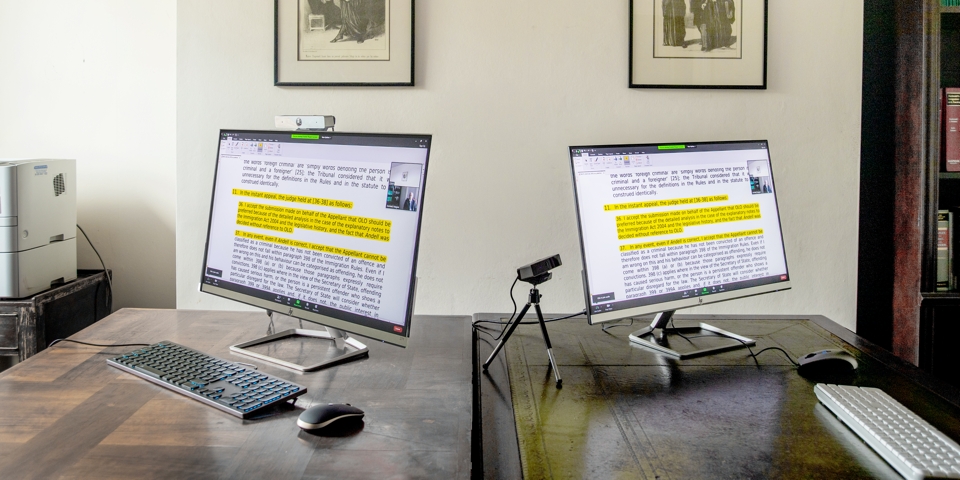 You will have a dedicated client screen that will share the information that I will want to show you from my screen. You will be able to follow the legal principles as I take you through the process, highlighting those passages we must pay particular attention too.
We can examine together documents that have been digitally stored.
Video Conferencing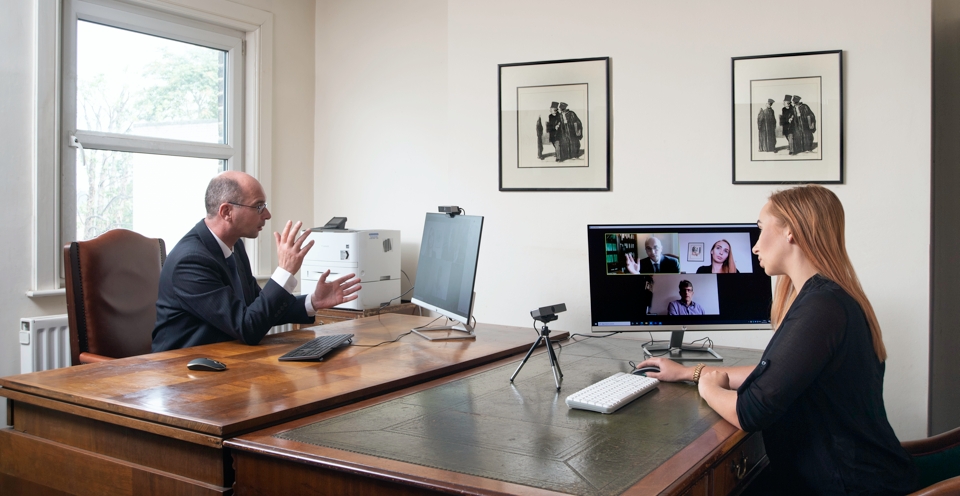 MAGNE & CO have been offering video consultations for more than a decade, as a number of clients apply from overseas.
As there is a dual webcam facility established, the sponsor in the UK may wish to attend in person, whilst the visa applicant who is overseas, attends remotely by video conferencing.
The Visa applicant can see the same screen.
It is better that you meet your Solicitor in person, and some tasks will be more effective when undertaken face to face. Immigration Law can be confusing and the procedure stressful.
Video Conferencing can replace some of the functions of meetings. The service does not act as a straight forward substitution.
Video Conferencing permits communication and the exchange of documents without travelling and MAGNE & CO Solicitors have arranged their offices to take full advantage of this facility.
Flexibility
Whilst it is preferable on certain occasions that we meet in person, there are many others were an exchange of documents and video conference will suffice.
Applications can be completed on line, with both sides seeing the application form at the same time.
It is our experience, that applicants tend to use both office appointments and video conferencing to reduce travel without sacrificing that personal scrutiny that a meeting engenders.
Our practice is geared for such flexibility.
We are showing you our offices on our website. So that you know what to expect and choose how you would like to engage with your Solicitor.